One day - One match
Wake up, ignition, life, burn out. Every day.
I continue to make one porcelain matchstick every single day. Then I fire raw porcelain in the kiln, assign the dates, and keep those turned-to-stone matches in dated matchboxes.
It is my daily ritual and commitment to represent the irreversibility of time in material matter.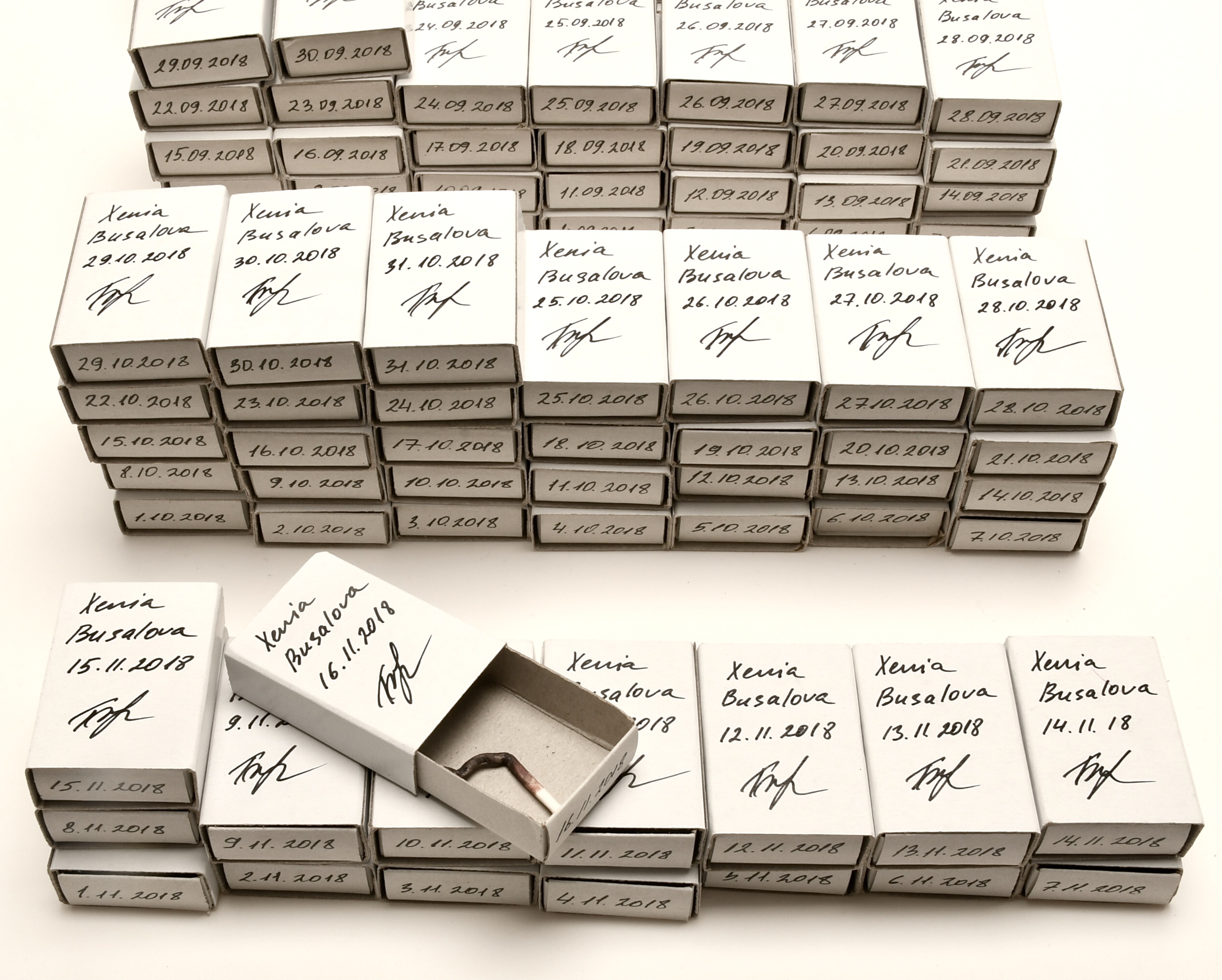 If you would like to purchase a porcelain matchstick, please contact me at xenia.busalova.studio@outlook.com and let me know what date you want.

This archive is accurate and shows the matches that are sold/broken/stolen.
To avoid any predicament, I will re-confirm if the requested date is available and arrange the delivery after the payment is made.

Price for any match is £350.
Thank you!
Xenia